Over the last number of years the insurance claim assessors at Claims Assist Ireland are noticing a steady increase in burglaries and theft across the country, both in cities and rural and farm areas.
This week alone our claims assessors are in Dublin, Kildare, Limerick and Sligo processing burglary and malicious damage claims and with the evenings getting shorter there is undoubtedly going to be a rise in theft insurance claims.
This is why households across Ireland are being warned to beware of a big spike in home burglaries as the clocks go back.
It is a well known fact that home and motor insurance claims usually shoot up after the clocks go back by one hour and British summer time (BST) ends.
After analysing its claims data since 2013, an insurer found that home theft claims surge by around 38% in the five months after the clocks go back, compared with claims during the five preceding months.
Thefts in the winter months were also found to be more likely to happen on a Friday than any other day of the week.
Home thefts between November and March are also more likely to happen due to burglars physically breaking into a property.
Thefts which do not involve forced entry, such as those which are opportunistic or involve deception, are more likely to take place in the summer months, according to he insurers analysis.
Meanwhile, motor insurance claims, including thefts, also jump by 6% after the clocks go back, the insurer said.
Claims analysis showed that as well as more treacherous driving conditions due to icy and wet roads, motor insurance claims also increase in the winter due to drivers forgetting to turn their lights on and poor maintenance.
The insurance company's director of products said "Darker nights unfortunately lead to an increase in home burglaries, so when the clocks change we are urging people to be more vigilant when it comes to home security."
He continued: "Whilst in a lot of cases it is simply a case of bad luck, there are things that home owners can do to deter thieves such as ensuring lights are left on when no one is at home and installing CCTV cameras, or at least dummy ones, to make burglars think twice."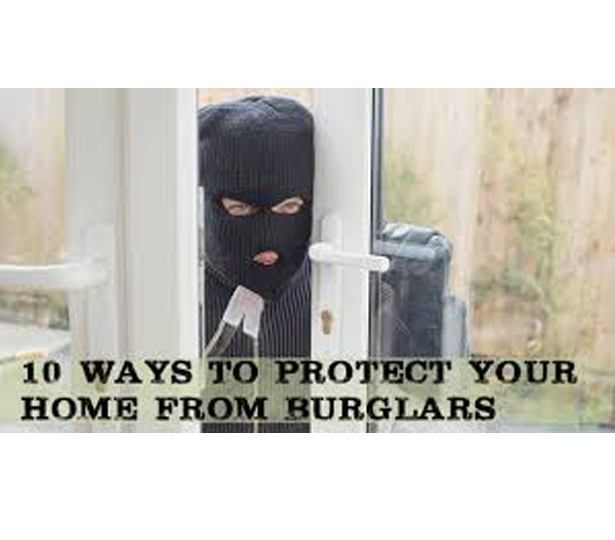 Follow these 10 tips to protect your family home from burglars –