Fire Damage | Smoke Damage | Fire Damage Restoration
There are few scenarios in the life of any homeowner as destructive and devastating as fire damage in your home. Years of work, memories and building a life can be destroyed in minutes.
Our loss assessors have assisted many victims of fire damage in their property. From kitchen fires, electrical fires, chimney fires to full house damage. We are well versed in all aspects of the claims process and endeavour to make your claims experience as efficent as possible.
Areas of your house may escape flame damage. But often times these areas are damaged by smoke and soot. SOOT IS COROSSIVE. It will cause damage to your sockets, switches and electrical appliances. It is IMPERATIVE that your home is properly cleaned to prevent further damage.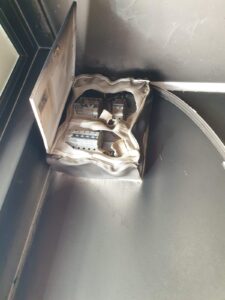 What will an Assessor do?
Why choose Claims Assist Loss Assessors
At Claims Assist Ireland we have direct access to a network of fire damage contractors. They specialise in fire damage recovery and clean up. This allows us to offer a turnkey solution in the claims management process.
Insurance assessors from Claims Assist will report your fire claim immediately. This allows a follow up onsite inspection with the insurance company's Loss Adjuster ASAP. Here a full scope of work is compiled and agreed with the Loss Adjuster.
Expert insurance assessors from the Claims Assist Ireland team will compile a detailed list of damage to your property. It is of great importance that damaged goods or items are not discarded before our site visit. These will be included in the insurance claim.
While repairs are carried out to your home, we can ensure that alternative accommodation is covered for you and your family.
Most importantly, we work hard to make sure you receive your full entitlement as per your insurance policy. Finalising settlement figures and proposals in as timely a manner as is possible .
Reading and understanding your policy documents is an integral part of what we do. Leave the insurance jargin to us!
For help, or further information please call our office on 0818 929 555.
Alternatively, call our Lead Assessor, John Mannion – Professional Loss Assessor & Loss Adjuster, on 087 1650950.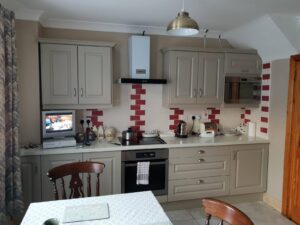 Convenient, efficient and hassle-free fire damage insurance claims consultation
Above is footage of a kitchen fire insurance claim we were called out to recently in Limerick City. Our fire damage loss assessor on site uploaded to our YouTube Channel to give you an idea of the damage a fire in a kitchen can cause.