Loss Assessing Service.
The Claims Assist network of specialist professionals provide
Insurance Claim Management and Advice
Building Repairs, Decontamination and Remediation Work
Air and material sampling, testing, and validation by approved laboratories.
These specialists include OFTEC registered plumbers, contractors, engineers, environmental scientists.
Our Contractors service excellence is based on our ability to provide absolutely everything necessary to restore your fire or water damaged home or property to its pre-loss condition, or even better. We are a one-stop shop for all your Oil Spill Repairs & your Oil Leak Insurance Claim requirements.
Click on the items below for more info if you have suffered any of the following property damage incidents;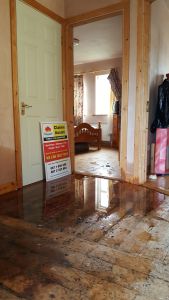 Call our home insurance assessor team today on 0818 929 555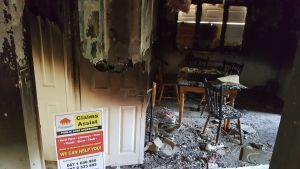 Our 'No win – No Fee' service includes the following for all home insurance claims:
1. We will meet you at your earliest convenience to discuss the circumstances surrounding your home insurance claim.
2. Our insurance claims assistance includes a Review of your policy if required
3. Inform you on what you are entitled to under the terms of your home insurance policy, this allows you to concentrate on getting your home back to normal while we professionally manage your insurance claim.
4. Our home insurance assessor will advise you on emergency measures if possible or required.
5. Our home insurance claim process includes advice on steps to get the damage repaired or loss recovered as soon as possible.
6. Notify your insurance company of the claim.
7. Our Claim Management includes Meeting your insurance company's Loss Adjuster at the property.
8. Provide our panel of leading experts & contractors – all insurance industry approved
(Chartered Engineers, Chartered surveyors, approved building & repair contractors, Drain & chimney CCTV survey companies, etc.)
9. Calculate and compile the claim to include all losses suffered as a result of the insured peril.
10. The insurance claim process may require our loss assessor to Negotiate the claim with your insurance company's Loss Adjuster to ensure you get the best possible settlement in your home insurance claim.
11. Our loss assessor will ensure the cheque is paid without delay. Keep you informed of all the developments throughout the course of the claim.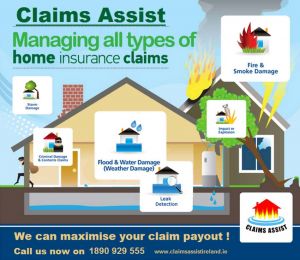 These are 11 Steps to a satisfactory outcome to your insurance claims & recovering your loss.
Claims Assist – Surveying Services
In many property related cases, a serious claim will require the services of a specialist surveyor or structural engineer. Our property professionals are highly experienced at producing schedules for insurance claim purposes, ensuring that all aspects of repairs and entitlements are covered. We offer a full contract management and tender submission of building claims service, along with advice on statutory obligations and building control. If your claim requires the services of a surveyor or engineer, we will agree the scope of work and fee level on your behalf, to ensure that costs not covered by your policy are not incurred.