FLOOD DAMAGE & WATER DAMAGE CLAIMS
Flood water damage is one of the most devastating experiences that a homeowner can suffer. Floods can be as a result of river or sea flooding, flash flooding & blocked drains or localized drainage issues and resulting flooding. No matter the cause of a flood the resulting damage homeowners suffer is usually extensive, costly and the flood water can bring with it contamination of sewerage and other pollutants. The flood damage insurance claims process and a claim for water damage on your home insurance is complex. If not done correctly, it can leave you substantially out of pocket!
When a flood damage incident occurs, it is essential to get the best advice from the start. Engage a public loss assessor to aid you in the complex process of making a water damage claim and carrying out the flood damage / water damage restoration process.
Will my insurance company cover me for water damage? Click here to find out!
Contact Claims Assist Ireland on: 0818 929 555 For immediate Flood water damage claims assistance
The first steps are key when you have suffered flood damage or water damage to your home. Here are our water damage insurance claim tips :
Contact Claims Assist loss assessors to guide you through the flood damage insurance claims process and give you constant advice and assistance.
Claims assist will help you contact your home insurance company if you have not already done so. Is water damage covered by homeowners insurance? – this and many other questions can be answered by our expert flood damage loss assessor team.
One of the most important of the First steps when you have suffered a flooding incident or flood damage is to ensure there is no risk to occupants from damaged electrical ,gas lines or pollution (sewage etc.), you may have to find alternative accommodation.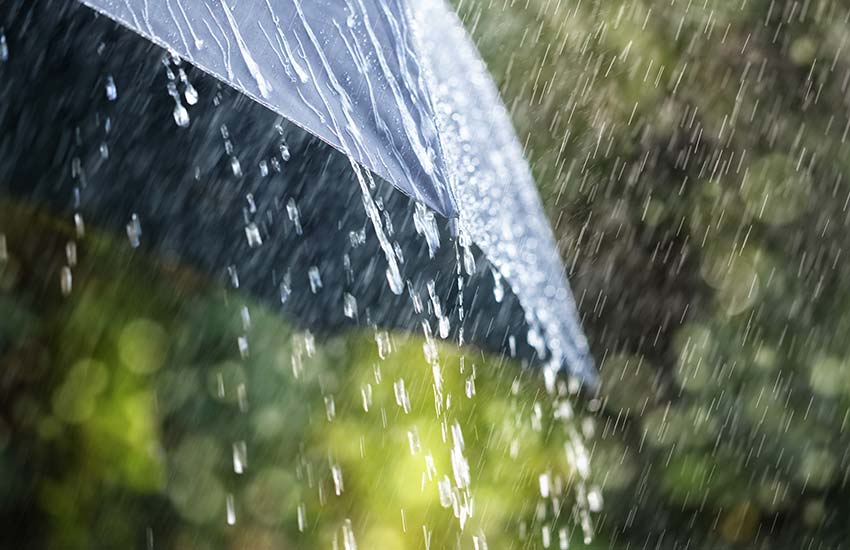 Don't begin repair works – it is essential to carry out the required works in a specific order.(i.e : Removal of all plaster and timber work affected, properly dry out and treat with anti fungal treatments to prevent dry rot etc. that can manifest as problems long after the flood damage has dealt with).
Your insurance company will appoint a loss adjuster to visit the property & begin to record the damage. Their job is to minimize the amount the insurance company have to pay out as a result of the flood damage & the claim. Having an independent loss assessor such as claims assist becomes essential to make sure you get complete satisfaction & the maximum payout from your insurers but also in a quick and efficient time frame.
– Other issues we can advise on when water damage or flood damage occurs: protecting your property & securing valuables, finding alternate accommodation for you & your family, dealing with damaged goods (don't throw anything out until the damage is recorded), salvage values and understanding the claim documentation & flood damage insurance claims process.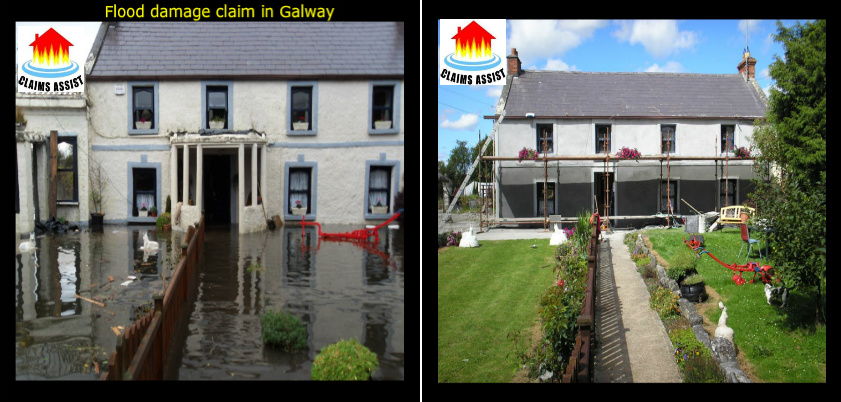 Call Claims Assist Ireland now – 0818 929 555
For expert professional insurance advice with no obligation following a free initial consultation to assess your loss from water damage or flood damage. Our Flood insurance claim consultant will immediately begin to provide advice & record the flood damage to collect & present the information required for a successful flood water damage restoration claim.