Claims Assist Ireland – Insurance loss assessors & loss adjusters
As insurance assessors in Galway, Dublin, Limerick, Cork and Athlone, we are well placed to give advice on;
homeowners insurance prices.
homeowners insurance claim tips.
how to make a home insurance claim.
homeowners insurance claims question.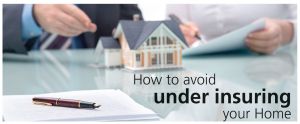 To find out how much you should insure your home for call us on 1890 929 555 to arrange a VAR Survey (Value At Risk) of your property.
Alternatively, you can click here to avail of our FREE "VALUE AT RISK" CALCULATOR to find out how much you should insure your home for.
We can show you how to calculate insurance value of house or how to calculate house rebuild cost for insurance.
There is an article in The Irish Times newspaper today with an interesting headline caption;
"Homeowners warned about paying too much for house insurance"
The Society of Chartered Surveyors (SCSI) has warned that homeowners may be overpaying for house insurance. It says they are paying for more cover than they can claim for in the event that they need to rebuild their home.
The (SCSI) went on to say that clients were carrying 50 per cent more home insurance cover than they could claim – and overpaying on their insurance premium as a result.
For example, the average three bed semi-detached 95sq m (1,023sq.ft) house in Donegal is €85,000, but the rebuilding cost based on the SCSI house rebuilding guide is €117,000.
In contrast, a similar property in Dublin could sell for €350,00, but has a rebuild cost of €181,000.
Rebuilding costs
In Dublin, the average rebuilding costs on a standard home increased by 1.5 per cent. Meanwhile, the average minimum rebuilding costs for a standard house in Cork increased by 2 per cent.
However, in Galway, Limerick, the northwest, the northeast and Waterford, rebuild values have remained static.
Kevin Brady of SCSI said
increases in Dublin and Cork are directly linked to the increase in construction activity seen year on year in Dublin and recently in Cork.
"Having the correct reinstatement value will not only make certain that you are not over- or under insuring your property but will also avoid over payment when it comes to your home insurance premium," said Mr Brady
Value at Risk Surveys (VAR Surveys)
As well as insurance claims management, Claims Assist Ireland offer you a full domestic insurance policy review and property survey. This is known as "value at risk survey". We advise homeowners on "how much should I insure my home for".
This includes a written report, rebuilding costs and recommended changes to your insurance policy. This will ensure that you, your family or business are not at risk.
We are not affiliated with any insurance company and will give you impartial advice. Advice on rebuild costs
Did you Know – If your property is under insured, your insurance company will reduce your claim settlement payout accordingly. (Example – 30% under insured = 30% less on your claim payout)
Insure you Home with Rebuilding Cost not Market Value!
Call the insurance loss assessors at Claims Assist Ireland for VAR advice 1890 929 555 or click here for the VAR Calculator