Water Damage Claims Assessor.
As an experienced Water Damage Claims Assessor, we come across a large amount of frozen pipe leaks and burst water pipe damage insurance claims. These claims occur particularly in the Winter months of December to March. Burst frozen pipes can cause a wide variety of damage, from flooding a house to a slow leaking water pipe in wall or underground. The photo below is a typical burst water pipe damage claim in Limerick & Nationwide that we get called out to.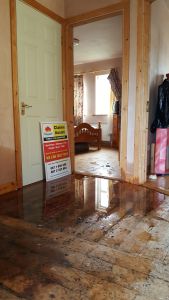 With low temperatures. comes Frost. Frost can cause a lot of damage leading to Burst Water Pipes under your House or Burst Pipes in attic.
A lot of the questions asked by homeowners who have found frozen pipe damage or a water pipe burst inside house are;
1) Is a burst water pipe covered by insurance?
2) Does homeowners insurance cover pipes that burst?
3) Does insurance cover burst pipes?
The simple answer to these home insurance claim questions is…… YES
If you need help with Water Damage or a Burst Pipe Insurance Claim, call our team of Water Damage Claims Assessors on 0818 929 555
Tips to avoid Frozen Pipes
Insulate your pipes from the cold air. This includes pipes in your attic.
Wrap a towel around your outside taps to insulate them from the cold.
Allow your taps to run at a slow trickle if your electricity cuts off for any reason. This will keep the water moving through your pipes, thus preventing them from freezing up
Install an attic Frost light and heat any cold spaces.
Allow heat up into your attic
Set your heating on for longer periods at lower settings
Keep your house warm, warmth is the best protection to help prevent frozen pipes
Call your plumber if you suspect a frozen pipe, for advice on how to thaw it safely.
Disconnect your garden hose from your outside tap before the first frosts arrive. If the water in your hose freezes, the ice can travel into the tap and it will continue to travel through to your pipes
The video link below is shows another typical burst pipe water damage claim that our water damage claims assessors are called out to. A small leak can cause a lot of damage!
For any burst pipe insurance claim tips or questions on house insurance water damage, call our Nationwide Insurance Assessors 0818 929 555
Click here for more advice on Water Damage Claims Assessor Process