As we approach Christmas, everyone is excited for the holidays, parties and meeting up with family and friends. However it is also the time where we at Claims Assist see an increase in fire risks and
fire damage insurance claims.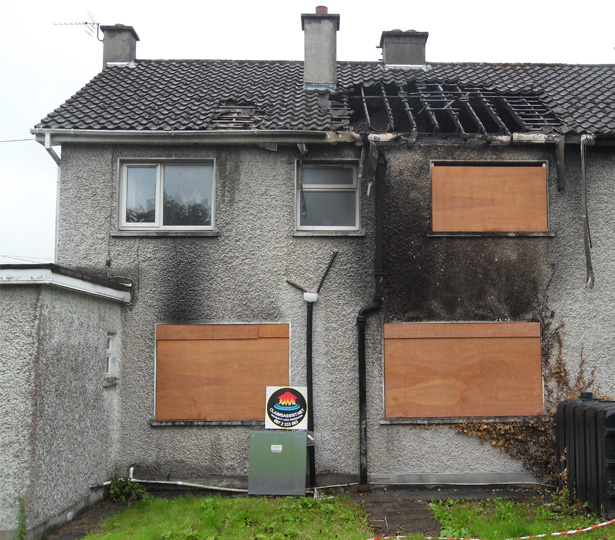 Our loss assessors in Limerick, Dublin and Galway have recently been called out to house fires with extensive fire and smoke damage, apartments with kitchen fire damage, smoke and soot damage to sitting rooms, chimney fire insurance claims and an electrical fire in a factory warehouse all during this Christmas Season.
If you are in the unfortunate position of suffering from a house fire or a business fire, and you need assistance in making an insurance claim, call our nationwide team of insurance loss assessors now on 0818 929 555 to help you through your fire damage insurance claim process and ensure you get 100% of your entitlement from your Insurance Company.
Our independent insurance assessors know the small print in your home insurance policy and we will make sure all the resultant fire damage to your home is covered including soot damage, water damage, fire damage cleaners, smoke damage cleaners and fire damage contractors.
As Insurance Claims Management Experts, Claims Assist will take away the stress of dealing with your Insurance Company, compile & process the full extent of your fire damage and ensure a swift and satisfactory insurance claim settlement.
This year we thought it might be a good idea to provide you with some vital Christmas Fire Safety Tips.
1) Your Chimney: It is extremely important that you get your chimney cleaned by a chimney cleaning professional well before the holiday season. This will safeguard your house from chimney fire damage and chimney flue liner damage.
2) Your Christmas Tree: Buy a non shedding Christmas tree and keep it watered to prevent it from drying out, dry trees can catch fire very easily. If you have an artificial Christmas tree make sure that it has been pre-treated to increase flame resistance. Always ensure your Christmas tree is well away from candles, heaters and fireplaces.
3) Christmas Lights: Ensure your Christmas lights comply with safety standards. Check your lights for frayed or exposed wires.  and never attempt to repair a worn set of lights, replace them. Replace broken bulbs only with similar bulbs. Do not leave your lights on for prolonged periods of time. Always switch off lights at night and when leaving the area unattended.
4) Open Fires: Always use a spark guard, never hang decorations directly over your fire and do not throw wrapping paper or packaging into the fire. This advice may be obvious to most people but it is these kind of mistakes that cause chimney fire damage.
5) Candles: Never leave lighted candles unattended and never place them close to combustible decorations or to curtains
6) General Safety: Never overload electrical sockets as this is one of the main causes of electrical fires, kitchen fire damage and house fire damage. Only use outdoor Christmas lights outside. Check they are watertight and that they are secured from wind damage and storm damage. Check that your smoke alarms are in perfect working order. NEVER remove batteries from your smoke alarm to use in children's toys.
7) Before you go to Bed: Unplug all your Christmas lights, switch off all appliances and put a spark guard up in front of the fire.
For Fire Damage Help, our independent insurance assessors can walk you through the insurance claim process. We will explain how smoke damage insurance claims, water damage insurance claims and fire damage insurance claims work.
We are happy to share our knowledge of home insurance claim tips to ensure a successful outcome of your insurance claim.
Lo Call us now on 0818 929 555 (Nationwide Service)
If you have suffered fire damage to your home or business, you can call our team of specialist fire insurance assessors. We will provide you with expert help through the fire damage insurance claim process. Our network of fire insurance repair contractors can help you with the fire and smoke damage clean up and repairs.
How to remove fire smoke smell from house,
Provide competitive quotations for fire insurance claims, smoke damage insurance claims, insurance water damage
Get your home insurance repairs completed in a timely manner.
The Claims Assist independent insurance assessors are experts in home insurance claim process, home insurance fire and building insurance claims. Call now on 0818 929 555