As specialist fire damage insurance assessors, Claims Assist are vastly experienced in managing all types of fire damage insurance claims. We have helped many home and property owners on a Nationwide basis.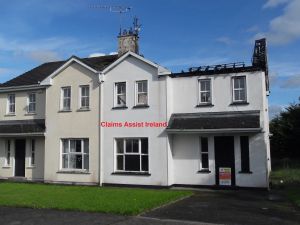 Some of the typical fire damage insurance claims we are called out to include;
kitchen fire insurance claims
electrical fire damage
chip pan fires
Candle fires
Lightning damage
Gas stoves
Any type of fire damage to your home or business is an extremely traumatic, distressing and costly experience.
Furthermore, fire damage insurance claims can be quite complex compared to many other property damage insurance claims. As amateurs, homeowners run the risk of jeopardising their house fire insurance claim settlement. This may be due to their lack of experience in claims management and poor knowledge of building and insurance policy interpretations. Fire damage insurance claims are often won and lost based on how they are prepared and submitted. These are just some of the reasons why many policy holders use the specialist services of Claims Assist Loss Assessor. Let our expertise get you your maximum payout entitlement.

After securing the health and safety of your family, some of the immediate priorities you are then faced with are;
Arranging Alternative Accommodation for you and your family whilst repairs are being carried out
Salvaging your remaining belongings that might be left behind after the fire
Ensuring the protection of your property against further damage or subsequent vandalism or burglary.
Preparing paperwork, filling in insurance claim forms and numerous phone calls
Trying to facilitate meetings with your insurance company's representative's (Loss Adjuster) and/or other professionals such as Engineers, Architects, Fire Officers, Forensic Teams, Builders etc.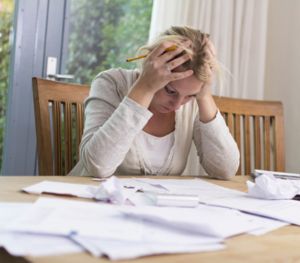 Unfortunately all these priorities can be very time consuming, laborious and stressful to any homeowner  or business owner with a family or a job but that's why Claims Assist Ireland are here.
Unless a professionally prepared evaluation of the insured damage is made it could cost you thousands of euros €€€.
Speak to our team of specialist insurance loss assessors today, to get you the best possible settlement under the terms of your policy.
With over 20 years' experience within the insurance industry, we have an unparalleled understanding of how the insurance industry works and have a wide-range of experience in dealing with all property insurance claims.
The roles of a Loss Assessor, what we do:
1) Remove the stress of dealing with your claim – allowing you to concentrate on work or family.
2) Carry out all negotiations with the insurers and their loss adjusters
3) Prepare, compile, quantify and process all necessary information of your claim to ensure a maximum settlement
4) Keep you informed of insurance claim progress
5) Liaise with your builders and repair contractors
6) Ensure a swift settlement
Types of Fire Damage
Not many people realise this but there are two sides to fire damage. On one hand you have the obvious damage caused directly by the heat and flames of the fire. On the other you have the corrosive smoke and soot damage that will find its way into every nook and cranny in the house and eat into the electronic components of your household.
The main problem with the corrosive smoke/soot damage is that it is difficult to prove. It may not be visible at the time you are making an inventory of your damaged goods. Often, the effects of this corrosion only becomes apparent after the insurance claim has been settled and then it is too late!
This is only one of the areas where the knowledge and expertise of Claims Assist Ireland is invaluable. Not only will we ensure that all the obvious and clearly visible damage is claimed for but we will also ensure all the items with hidden and potential damage are claimed for also.
Call the Claims Assist Ireland Nationwide LoCall number 1890 929 555. Our experienced Insurance Claims Assessors will discuss the issues with you to see how we can help you with your fire damage claim.
Below is another short video clip of a fire damaged home we were called out to.