Filing an insurance claim with RSA – RSA insurance claims process
When filing an insurance claim with RSA, claim difficulties may arise. Mainly because many of the building repair rates that RSA pay are found to be inadequate to carry out the repairs fully. Therefore policy holders need their own claim assessor. This is essential as insurers employ their own specialist loss adjusters to look after their own best interests and not the homeowners or the insured.
Property damage claim
Having your own independent loss assessor is key to a satisfactory resolution to this 'under calculation' or under estimation of building repair work costs with RSA. Claims Assist's vast experience in managing property damage claims can ensure you receive your maximum claim payout under the terms of your policy
Report RSA Insurance Claim here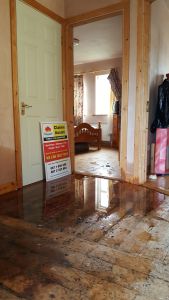 RSA is an acronym for Royal Sun Alliance
RSA group is the re-branding of the Royal Sun Alliance UK insurance company. They are a large underwriter and insurer in the UK. One of the well known companies or brands in the UK is 'More Than' insurance whilst here in Ireland the following insurance companies or brands are owned or controlled by RSA:
123.ie – 123 Insurance
Bank of Ireland Insurance – Bank of Ireland insurance services
Benchmark Insurance
How long does a home insurance claim take with RSA?
If your insurance claim is taking too long with RSA, contact Claims Assist now for advice.
(or rather if you are asking: how long do insurance claims take with 123 insurance ? Contact us on: 0818 929 555.)
Each claim is individual and the complexity of the claim usually is a good indicator of whether a home insurance claim will take weeks to resolve or months to settle.